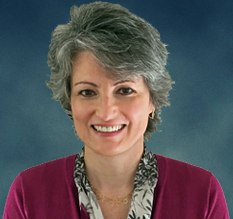 Welcome!  I'm Dr. Sonia Maxwell, PsyD, LMFT, a licensed psychotherapist in private practice at Bellagio Psychotherapeutics.  In my work with couples and adults, my hope is that clients will leave therapy confident in their strengths, equipped to make wise choices, and empowered to maintain much healthier lives and relationships.  While the content of therapy sessions depends on client needs and preferences, in general the objective is three-pronged: alleviating negative symptoms within the context of current circumstances, helping identify the root of challenges, and modifying unhealthy cognitive and emotional processes.
For individuals and couples in distress, I choose interventions that help clients break through an impasse and equip them with practical solutions for future problem-solving.  I offer expert assessment by way of history interview, questionnaires, and widely respected personality, clinical, and relationship inventories.  I believe in an individualized approach to the difficulties clients bring, which means that my knowledge and practice are not limited to just one psychological theory.  Instead, I apply integrative contemporary psychology that uses concepts and practical tools from several proven models.  I work with clients of all faiths, faith-skeptical, or of no spiritual beliefs.
In individual counseling/psychotherapy, I provide help to clients struggling with issues such as anxiety, unipolar depression, dysthymia (a "slow-burning," chronic depression), overwhelming stress, childhood and/or emotional trauma and abuse, grief and loss, and codependency.  To clients who need help with overcoming a lack of boundaries and/or extreme shyness, I offer a multi-lesson Assertiveness Training program.  My additional specialties are stalled personal growth, a pattern of painful relationships, and life transitions.
The proven models I use for individual treatment include Cognitive Behavioral (CBT), Psychodynamic, Narrative, and Solution Focused Brief Therapy.
I am also a trained clinician in the application of Eye Movement Desensitization and Reprocessing (EMDR), an evidence-based approach for the treatment of posttraumatic stress disorder (PTSD) and other psychological consequences of adult or childhood trauma, war zone or combat trauma, serious accidents, physical or emotional abuse, complicated grief, victimization by crime, rape or other forms of personal assault.
In couples counseling, I welcome all couples and honor all relationship styles and strive to be unbiased, impartial, and fair.  Couples typically need help breaking negative cycles, learning how to state frustrations/wants respectfully yet effectively, co-parenting well after divorce, or healing after an affair.  As with individual counseling/psychotherapy, I use interventions from a number of well-respected methodologies, which enables me to customize my approach to the dysfunctional impasse that has occurred in the relationship.  In addition to hearing each Partner's personal perspective, couples are asked to complete online and paper questionnaires that speed up the process and give a clear picture of strengths and areas of improvement.  I also conduct Premarital Counseling assessments.
Since beginning my clinical work in 2006, I have counseled adults, couples, and families in a variety of settings.  Prior to co-founding Bellagio Psychotherapeutics, I practiced at several community centers in the Los Angeles, CA area and at a group practice in Johns Creek, GA.  In addition, I worked for one of the largest providers of outpatient substance abuse treatment in California, where I co-authored patient manuals and protocols for the treatment of substance dependence and co-occurring psychiatric disorders, audited treatment plans and laboratory reports, and conducted resource research.
Education
Doctor of Clinical Psychology (PsyD), California Southern University, Irvine, CA
Master of Arts in Clinical Psychology (MA), Pepperdine University, Malibu, CA
Licenses, Certification, and Professional Affiliations
Licensed Marriage and Family Therapist in Georgia, #MFT001253
Prepare/Enrich Certified Facilitator
Eye Movement Desensitization and Reprocessing/EMDR Institute Training
American Psychological Association Member